A Well Design logo Built Trust By Your Professionalism and Gets People to Stick Around. Create A Strong Logo TO stand Out to the Consumer, ensure they remember your brand. Logos have deep symbolic associate connection people memories and emotions.
A letter mark is a typography-based logo that's comprised of a few letters, usually a company's initials. The letter mark is all about simplicity. By utilizing just a few letters, letter mark logos are effective at streamlining any company brand if they have a long name.
A monogram logo is a decorative design made up of a combination of one to three letters (traditionally three) to create a single symbol. Monogram logos are commonly used to represent the initials of a person or business.
Symbol logo represent brand with an only symbol and rememberable logo always make memories in customer mind and symbol logo always used to represent our business.
Mascot logos are often exaggerated, like caricatures. They use simple shapes to convey the personality of the brand or team. But mascot logos are still logos. They need to be legible, simplified and unique.
An abstract logo is a symbol or image that isn't necessarily recognizable, but rather a complex geometric shape that represents your business in a conceptual way. More importantly, abstract logos are able to infuse layers of meaning into an image, making yours a memorable, conversation-starting logo.
Word mark logo always unique text only typographic treatment of the brand name where brand instant identification of the brand, word mark logo represent their business. 
The Best Logo Design Company In Jaipur
Are u looking for a logo design company in Jaipur then you are on a right platform, we make a professional logo design with expert team member we make all types logo design for your business we make logos for many brands and business and give an attractive look for his business a different logo makes a business different from his competitor we help every business to grow day by day.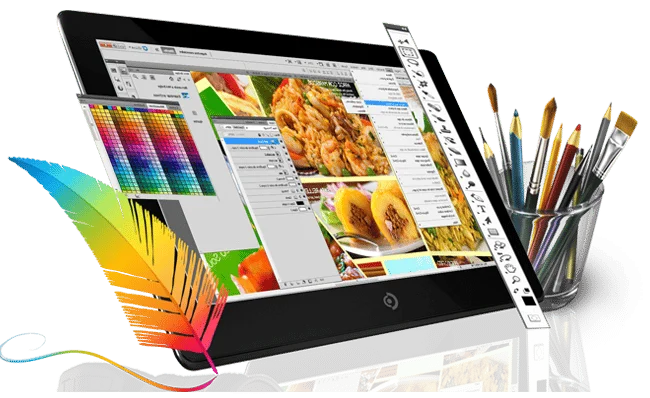 Why Choose Deasy Solution For Your Logo Design?
Frequently Asked Question
Ans. Absolutely we offer logo design services services as well our expert team can help you design a logo if you don't already have one 
Ans. Yes, The Importance  Of mobile friendly website has increase more then ever today no website rank in any search engine if it is not mobile friendly.
Ans. We take this responsibility  sir You Don't Take any action  you can mail us and tell your problem  We solve your problem as soon as possible.