Local listing is very powerful tool for growth of your business, Everyone Search on Google Maps, local listing is an online mention of the name, address, phone number, or website for a local business.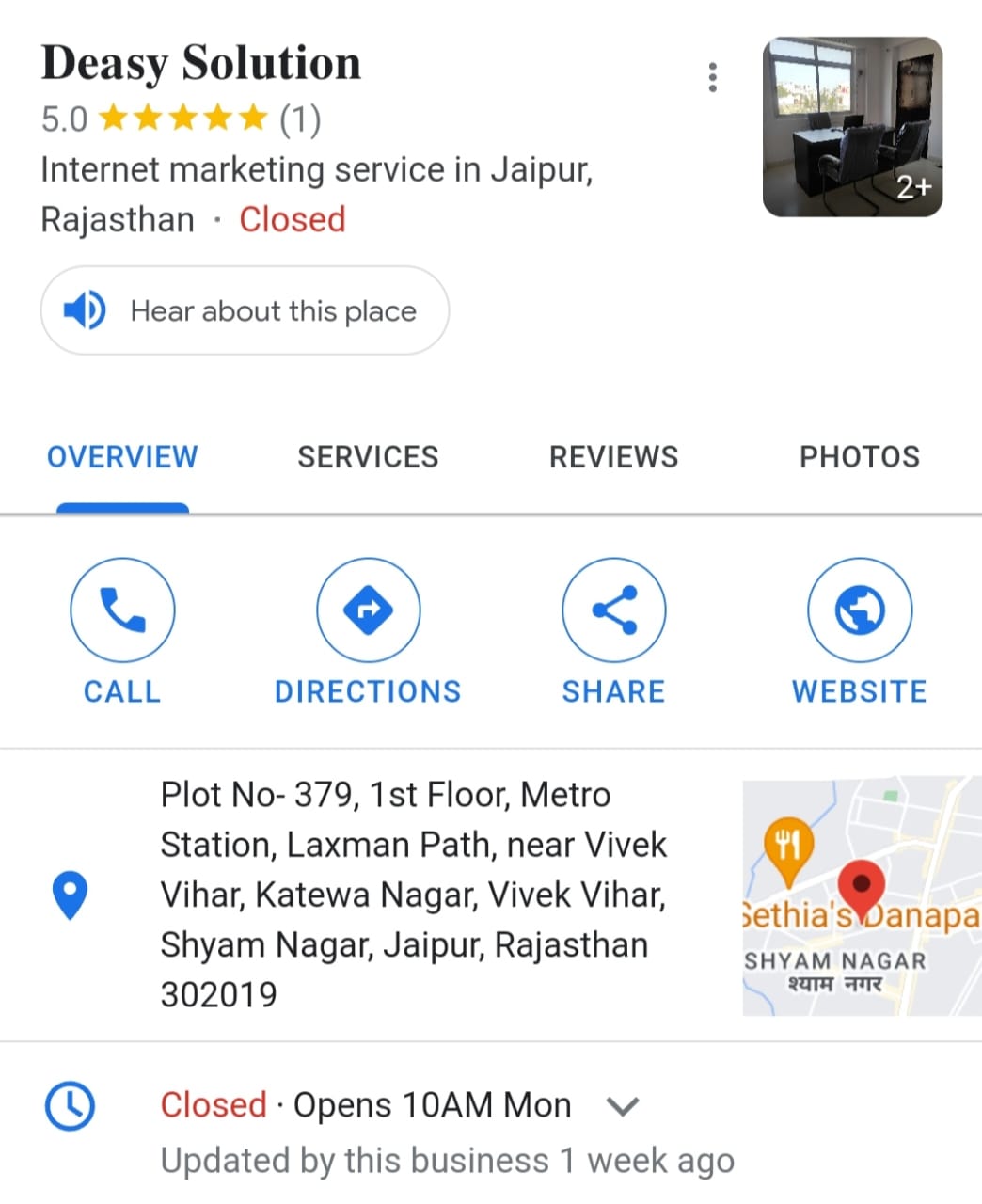 Our Google My Business Services
our team complete your google my busniess profile like number live, your all product mentions, your business address, your business image..
Now days every customer search local business and call button option show up and direct call to customer
Our team mentions your all product because customer watch your profile and direct watch your services if your product not mention in your profile you give your customer a chance to he not gives you business
If your google my business not show in top then you need to google my business advertising if you run ads in google my business
then your customer search your service and they saw your profile in top
The Best Google My Business Company In Jaipur
We are best google my business company in Jaipur because we know how to rank your google my business ranking in top if your business is in top then you got business, so you choose us for your google my business and we push your business.
Why Choose Deasy Solution For Your Google My Business?
Frequently Asked Question
Ans. Absolutely we offer logo design services services as well our expert team can help you design a logo if you don't already have one.
Ans. Yes, The Importance  Of mobile friendly website has increase more then ever today no website rank in any search engine if it is not mobile friendly.
Ans. We take this responsibility  sir You Don't Take any action  you can mail us and tell your problem  We solve your problem as soon as possible.